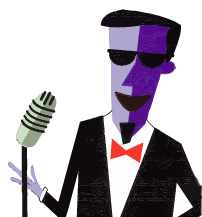 April 21, 2023
6 PM – 10 PM
Join Us For A Festive Evening
Includes open bar, food stations, entertainment, paddle raise and live auction
Entertainment By:
Julian MCCullough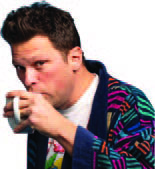 Known for his free flowing autobiographical style and quick wit. You may have seen him on MTV2's perennial hit Guy Code, his hour special on Comedy Central "Maybe I'm a Man," or his appearances on The Late Show with Jimmy Fallon, The Tonight Show, Conan, The Late Late Show, or even Chelsea Lately if you look back far enough.
Most recently he was featured in the Epix show "Unprotected Sets" which was shot during the pandemic but went pretty well considering. He was recently on tour with Nate Bargatze as part of the nationally sold out Raincheck Tour.
This Event Will Benefit Three Charitable Organizations!
Binnacle House
Established nearly 50 years ago, Binnacle House, with its keen understanding of communities and giving, has an extensive history of helping those in need. As a community foundation, Binnacle House helps donors match their philanthropic interest to maximize impact in transforming their community.
St. Peter's Orphanage
St. Peter's provides a safe, healing environment for youth who have experienced trauma. They prepare youth to have healthy relationships, fulfilling lives, navigate challenges and embrace opportunities.
Morris Museum
The Morris Museum creates opportunities for lifelong learning, discovery, and creativity. They attract visitors from across the country as well as internationally
At the event we will be awarding a grant to St. Peter's who will also be the recipient of the proceeds from the Paddle Raise.
The museum galleries will be open throughout the cocktail hour.
Sponsorship Opportunities and Tickets are Available as Follows:
Presenting, Cocktail or Headliner Sponsor – $5,000
1 of each available
Verbal Recognition at the Event
Signage at the Event
Link to Website
Logo on Banner
Eight Event Tickets
Opening Act, Music, Silent Auction Sponsor – $2,500
1 of each available
Verbal Recognition at the Event
Signage at the Event
Link to Website
Logo on Banner
Six Event Tickets
Friend – $1,500 15 available
Logo on Banner
Four Event Tickets
Patron – $750 20 available
Logo on Banner
Two Event Tickets
Please send logo or verbiage for sign copy to Wendy McDermott at mcderwendy1@gmail.com.
All copy should be in pdf format and 300dpi.
April 21, 2023




6:00 pm - 10:00 pm